Bill Mumy as Will Robinson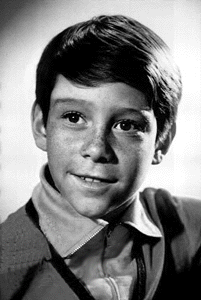 Born 1954 in San Gabriel, California.
Billy Mumy was watching the TV series Zorro in 1957 when he told his parents he wanted to be an actor. Within months after first appearing on Romper Room, he was appearing in top dramatic shows like Riverboat and The Loretta Young Show.
Bill also starred in three episodes of Twilight Zone, the most famous of which was the role of Anthony Fremont, a boy who wishes his annoyances into the cornfield, in 'It's A Good Life.'
Years after the film Dear Brigitte, in which Bill played a boy who has a crush on Brigitte Bardot, star James Stewart said Billy Mumy "was the only child actor worth a damn."
Bill considered Lost in Space a real-live comic strip. After the show's end, Bill continued to appear in films and on television including the starring role in the feature film Rascal (1969) and Papillon (1973). He also co-starred as a musician in TVís Sunshine (1975). Bill also wrote songs for the band America, and was one of the Barnes and Barnes music duo.
Bill has made guest appearances on Matlock, The Flash, and Superboy, Star Trek: Deep Space Nine and was a co-star on the hit show Babylon 5.