You are here: the show »
new lis series
New LIS Series
May 17 update
Kevin Burns writes:
"The Robinsons: Lost in Space" will not be seen on the WB this fall. The inability to sign a top-flight show runner before the "up-fronts" in NYC next week will keep the show on the shelf, at least for the present.
The WB is still very keen on the series and will work with Fox and Synthesis to find and hire a qualified writer/producer in time for mid-season.
As far as Jon and I are concerned, we'd rather do the show right -- or not at all. The WB's decision to wait until we find the right creative partner is a smart one.
Regards,
Kevin
April 10 update
There was a preliminary screening of the LIS pilot in LA last night. This is done to get a sense of what the test audience thinks before the final production airs on TV. Kevin Burns reports that some tweaking of the pilot still needs to be done, but the response to what was shown was generally favorable, and the audience liked what they saw. May is quickly approaching, so the final version must be completed very soon.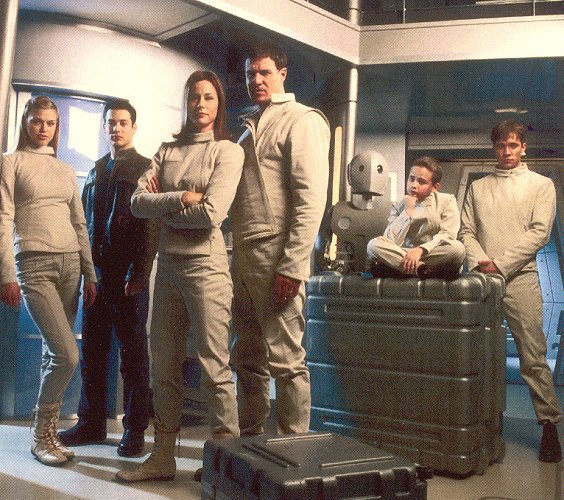 The cast will consist of:

John Robinson - (Brad Johnson imdb) - father, retired military man
Maureen Robinson (Jayne Brook imdb) - mother
David Robinson - eldest son
Judy Robinson (Adrianne Palicki) - teenage daughter
Will Robinson (Ryan Malgarini imdb) - young genius son
Penny Robinson - infant daughter
Don West - (Mike Erwin imdb) - lone wolf pilot with a reputation as dangerous
Terence Chang - Executive Producer
Suzanne Zizzi - Executive Producer
Jon Jashni - Executive Producer
Kevin Burns - Executive Producer
John Woo - Executive Producer
Irwin Allen - Creator (Original Series)
Douglas Petrie - Developer