Collectibles: Comics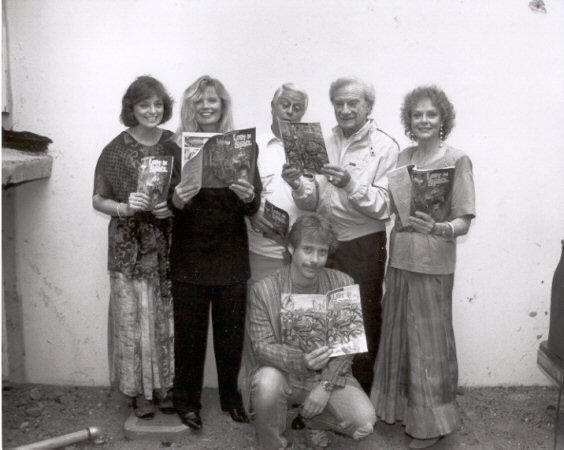 Voyage To The Bottom Of The Soul Official Site
With Special Thanks To Bill Mumy.
Bill Mumy: I wrote ALL of year 2, "Voyage to the Bottom of the Soul", and of course I wrote, I think it's 8 stories for year one. I was very proud of most of the Innovation LIS books. Some of them got a bit too "tits and ass" artwork-wise, which was mandated by then editor Dave Campiti... but all and all, I think the series was very good. I'm especially proud of the Voyage issues.
Ray says: Innovation started to produce the LIS comic books back in 91. The stories and artwork were incredible and gave LIS fans something to look foward to with every issue. Bill Mumy's contributions to the Innovation series made picking up and reading each issue a complete joy.
Season one of Innovations LIS contained issues 1-12. Season two would begin with issue 13 and the series would now be named " Voyage To The Bottom Of The Soul" which contained issues 13-18. The series would also feature two special edition issues, two annuals and one graphic novel issue entitled "Strangers Among Strangers" which comprised material from issues 3 & 4.
Also from Innovation was a portfolio of artwork of the covers that came in a limited signed or unsigned edition. The signed edition had artwork cover from issue one signed by the cast.
Another goodie from Innovation was a limited edition signed issue 13 by Bill Mumy which came with a certificate of Authenticity. The last comic in the LIS series to be published by Innovation was supposed to be a two parter entitled Project: Robinson. Part one was published but part two never was and with that the LIS Innovation series came to an end.
Voyage To The Bottom Of The Soul: Press Release Concerning Upcoming Graphic Novel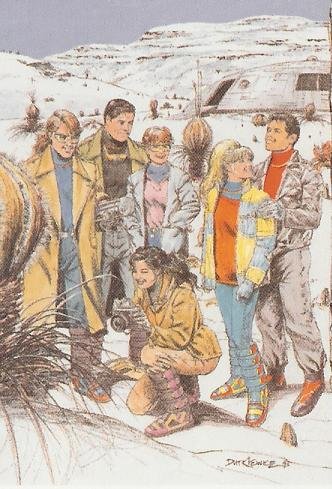 Voyage to the Bottom of the Soul trading card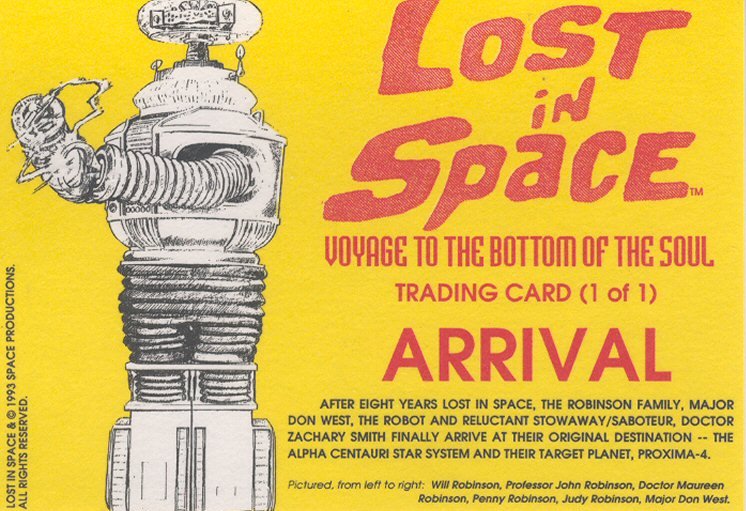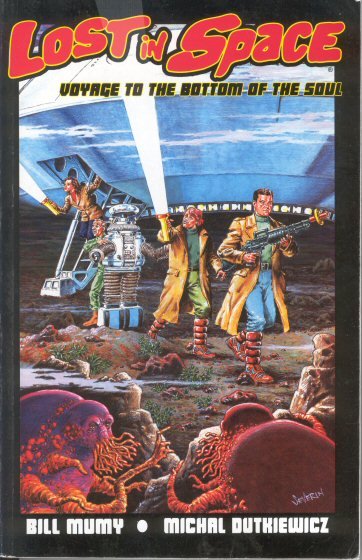 The 'rare' edition.
First printing of 50 has an error in this edition.
Comics were reprinted after error was discovered.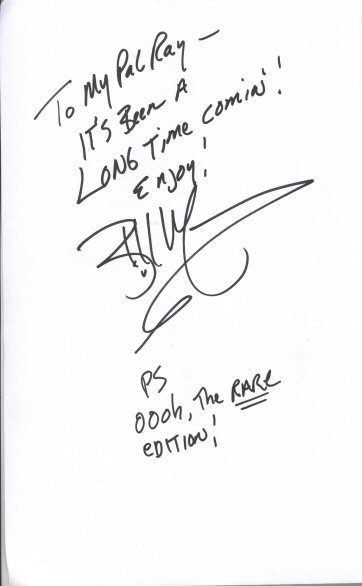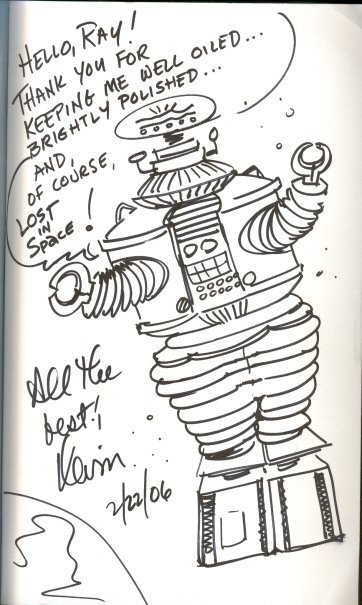 Bill Mumy: While driving back from the San Diego Comic Con with Peter David many years ago, Peter and I were discussing how some fans would absolutely love to see a Star Trek meets Lost in Space project. Peter was writing the Star Trek comic book for DC at the time, so on the drive we plotted out the 3 part story of "The Return of the Worthy" which was basically Trek meets LIS.
It was a lot of fun to do and we put some "secret" stuff in the covers, although some of them were "caught" by the powers that be and altered. I have another comic project in the vaults where I've re-used the name "The Worthy" in a completely different way. Maybe it'll see the light of day sometime!
Click any of the images below for a larger version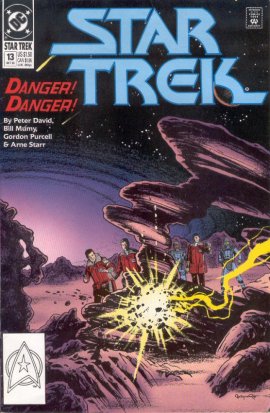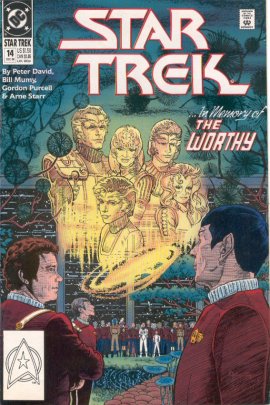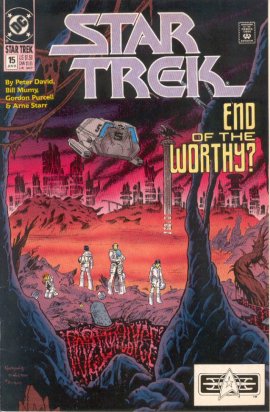 Bill Mumy: The Dreamwalker Graphic Novel