Mark Goddard as Major Don West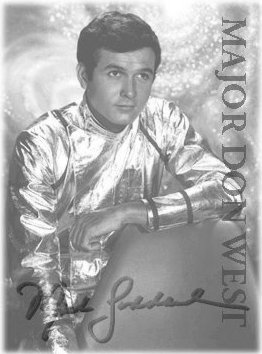 Born 1936 in Lowell, Mass.
With basketball as his original professional goal, Mark left Holy Cross College in his junior year to study acting in New York. In 1959, just three weeks after arriving in Hollywood, the 23-year-old landed the role as Cully in Johnny Ringo.
Mark followed that with The Detectives, a series on which the actor spent three years. Then came Lost in Space, the role he is best known for. Many guest starring roles followed, and Mark even tried agenting for a time.
In 1978, Mark was hired by director Martin Scorcese to play opposite Liza Minelli in the Broadway musical "The Act." While on daytime TV, he appeared as the villainous killer Ted Clayton on One Life to Live, and had the honor of killing Alec Baldwin in the The Doctors. He later made several guest appearances several shows before deciding to bring his acting career to an end.
Mark returned to college, received his Masters Degree in Education, and is now a special education teacher for "at risk" youths at the F.L Chamberlain School in Middleboro, Mass. He and his wife have an eight-year old son.
TV, Movies and Theatre gallery