Collectibles: Third Season Press Kit
The third season of Lost in Space has always been my favorite season of the whole run. The show got a major facelift in year three. New costumes, exciting new theme music along with a new vehicle names the Space Pod and new space adventures were introduced in season three. Also, the cast as a whole had more to do in year three.
I recently purchased an original third season press kit from 1967. In it contains much info surrounding season three and some behind the scenes facts. Contained here on this page is some great material on season three that I am sure everyone will enjoy.
Lost in Space Forever,
Ray Dutczak
May 14,2006.
Letter from Irwin Allen and Fact Sheet: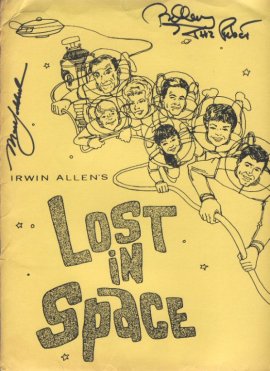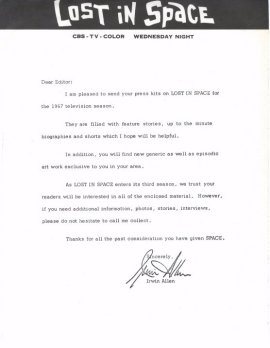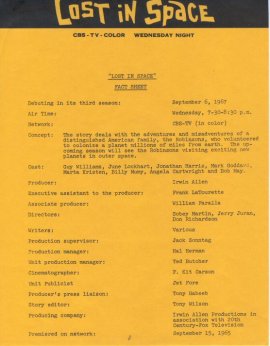 Production Notes: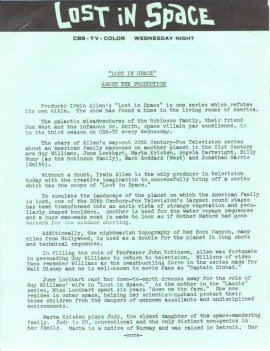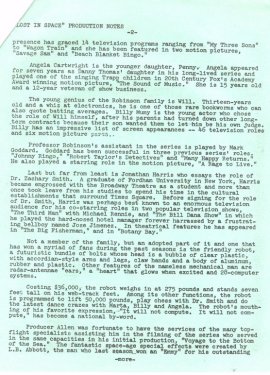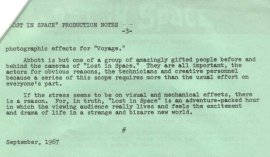 Planet of the Month: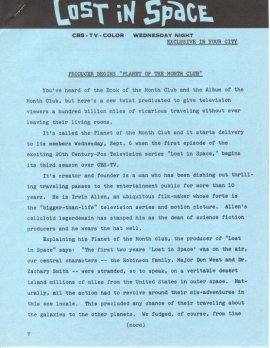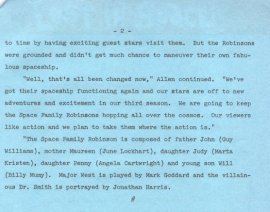 Press Photos: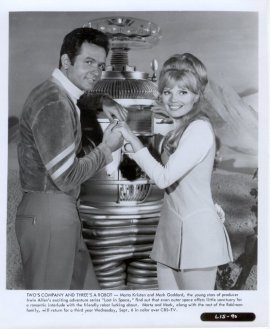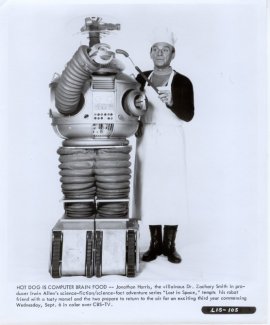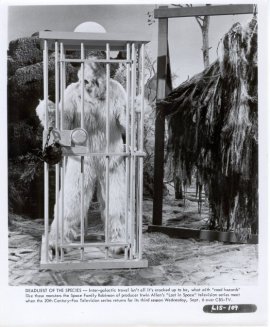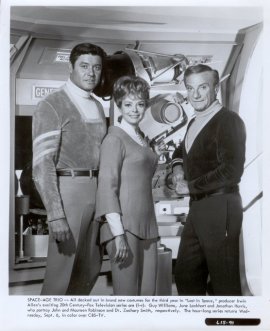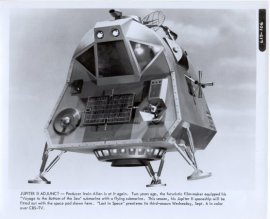 Lost in Space Fillers: