Paul Zastupnevich, Costume Designer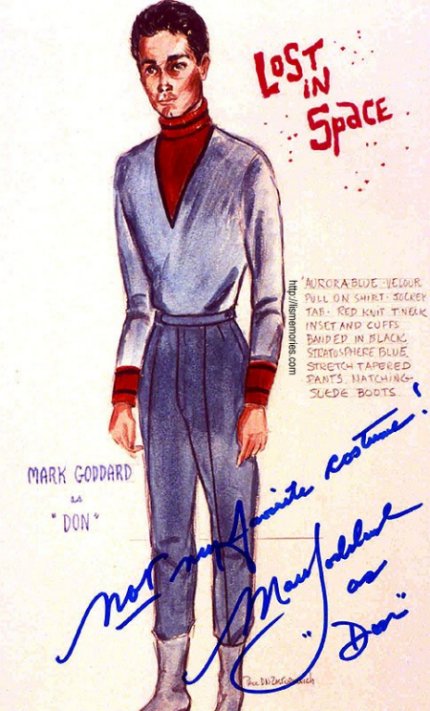 Born in Homestead, Pennsylvania in 1921. He attended Carnegie Tech, Duquesne University, the University of Pittsburgh, and the Louise Salinger School of Dress Design in Pittsburgh. After graduation, Zastupnevich relocated to Hollywood and joined the productions staff at the Pasadena Playhouse. The Big Circus was Zastupnevich's first film credit as a costume designer and the start of a collaboration with Irwin Allen that would continue until Irwin's death in 1991. Paul Z died May 9, 1997 in Rancho Mirage, California.

Nominated for an Oscar for his costume design work on Irwin Allen's Poseidon Adventure, The Swarm and When Time Ran Out, his most identifiable works are the costumes from Lost in Space. Easily recognized by their brightly colored velour design, Zastupnevich won an award from the Costume Designers Guild for "Best Costumed Television Series" in 1967 for his work on Lost in Space.