Jonathan Harris - Theater
The Teahouse of the August Moon 1954-1955, Martin Beck Theater, West 45th Street, NYC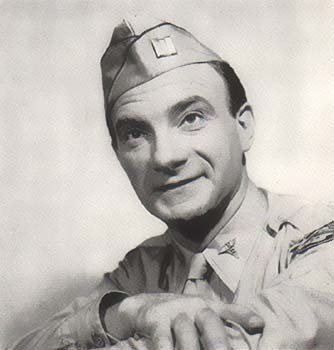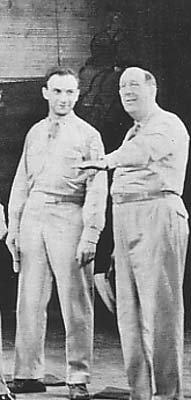 In the course of Jonathan's run, he had the opportunity work with Paul Ford, Eli Wallach, Burgess Meredith and John Forsythe.
Jonathan Harris is a native New Yorker, who was educated at Fordham University. On Broadway he has played in "Hazel Flagg." "The Grass Harp," "The Madwoman of Chaillot" and "Heart of A City." When Paul Muni retired from "A Flag is Born," Mr. Harris replaced him. In films, he was prominent in "Botany Bay," and on television has acted in all the top dramatic shows.
Capt. McLean is an army psychiatrist with a Johnny Appleseed complex. His collection of Farm Journals far exceeds his library of psychiatric manuals. A frustrated gardener on foreign soil, he finds his horticultural impulses impossible to suppress. By now the islands of the Pacific are dotted with his gardens. Armed with trowel and catalogue, he is an organic zealot -- and a pychiatrist that only another gardener could understand.