You are here: the show »
props
»
laser pistols
Props : Laser Pistols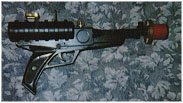 LIS First Season Pistol
Sight still down, as was used in holster.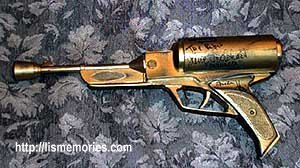 LIS First Season Pistol
Modified and painted gold. Used in the episode "Golden Man" by Keema (Dennis Patrick).
Also seen in the episode "Space Destructors" in the hands of an alien Smith cyborg.
Pistol is signed by all cast members except Guy Williams.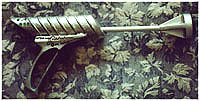 LIS Second Season Pistol
Before they switched the neck. Long-neck pistol made out of fiberglass.
Used very early in second season. Mark says they rotated this pistol around.

LIS Second Season Pistol
Notice the change in the neck, now made of re-bar.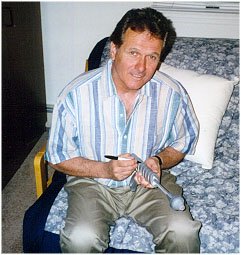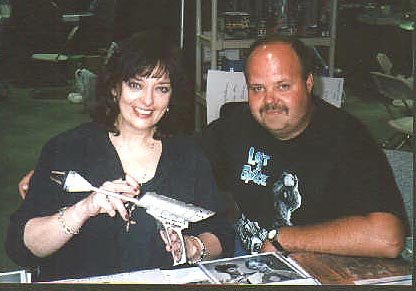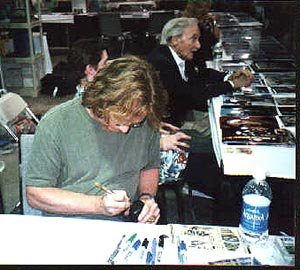 Mark Goddard, Angela Cartwright and Bill Mumy sign the pistol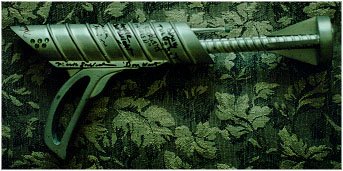 LIS Third Season Pistol
Similar in design to the early second season piece, but with the neck shortened down.
The neck was made out of re-bar.