You are here: the show »
props
»
rifles
Props : Rifles
It looks like you don't have flash player installed.

Click here to go to Macromedia download page.

Second Season Laser Rifle
Also used on Batman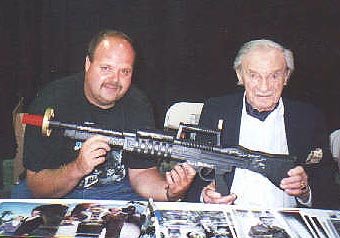 Jonathan Harris signing the rifle

First Season Pilot Rifle
Used only for a few episodes.

First Season Laser Rifle
Painted and used by aliens for second season.