A Special Introduction from Bob May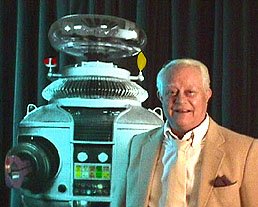 I would just like to say that of all of the projects (from Broadway to film to television) that I have done, Lost in Space was, and will always be, one of my loves - because of all of the other marvelous stars that I had the privilege to work with.
You, Ray Dutczak, my dearest friend who is more like my family than anything else, have an exciting and very informative site. You, sir, have been a great leader of our fans and a superb spokesperson for every one of us in the cast.
In closing, I can only say that it is a privilege and an honor to be associated with you, Ray; not only in the past but in the future also.
Good luck, best wishes, and God bless.
Bob May
October 2000