A Special Introduction from Mark Goddard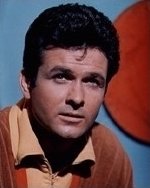 To All "Lost In Space" Fans:
It's a great pleasure for me to be part of this new and exciting web site. I consider Ray Dutczak one of my closest friends. He has exclusive rights to my signature on pictures and collectables.
Whatever is happening in my public life will be shared with my fans through Ray and specials will always be available to those of you who may attend conventions at which I appear.
We're going to have fun, so come on along on this new space adventure.
MARK GODDARD
October 1999