A Message from Bob May - 1/5/01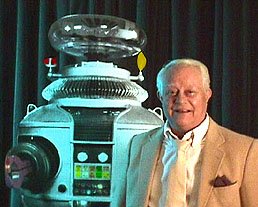 To all the Lost in Space fans, especially the Robot fans. First, a prosperous and safe New Year. Second, I will be in Orlando, Florida on March 2-4, with the rest of the cast, In Cleveland, at the Fright Vision Convention, April 7-8, and in Baltimore this August. And, whatever other conventions Mr. Ray Dutczak books for me.
With saying all that, I expect to see every one one of you at one of these conventions. If not, I will sic Dr. Smith on you! Hope to see you soon.
Your Robot Always,
Bob May